One Church. Three Locations.
Music has amazing power. We've all been minding our own business, when all of a sudden, a song started playing that took us back in time to the days of our youth. Immediately, we remember the place we were when we first heard that song, the people we were with, and so much more. Married couples have songs that means something to them. Parents have songs that remind them of their children and children have songs that remind them of their parents. We can even hear these songs when they're not even playing. We might call these songs, "the soundtracks of our lives".

So often though, we allow other soundtracks to play in our minds. But these soundtracks are often detrimental and can even cripple our ability to live joy filled lives. In this series, we will talk about the soundtracks of our minds, and how we have the power to change the station when the wrong soundtrack is playing and tune in to those soundtracks that matter most.
One Church. Three Locations.
Sundays @ 9:00am & 10:45am
1040 S Houston Lake Rd
Warner Robins, Ga 31088
Sundays @ 9:30am & 11:00am
101 Bear Branch Rd
Kathleen, Ga 31047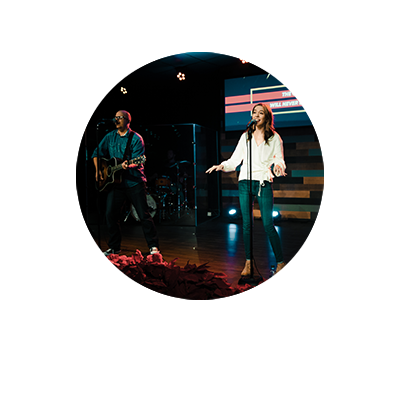 Sundays @ 9:00am & 10:45am
508 South Pleasant Hill Rd
Warner Robins, Ga 31088