The time was 1960, and the place was a Baptist church in Taylor, Michigan. The event was a youth rally and a certain thirteen year old girl was in the audience. The Spirit of God was moving in her heart, and at the time of invitation she left her seat with the intention of putting her faith in the Lord Jesus Christ as her personal Savior.
One volunteer counselor that night was a teacher in the Taylor School System, who also served at the church, and was on hand to help with the program. He met this young lady at the front of the auditorium and helped her pray and become a child of God. It was a decision she never forgot. She went on to teach school in Ohio and Florida and serve beside her husband in the ministry. Her name is Debbie Hill and she is my sister-in-law.
The gentleman who prayed with her that fateful night was Bob Spears. Who could have known then where his faithful service would lead. I choose to call it a circle of grace. You see, Bob also had a daughter named Debby who he eventually sent off to a Christian College named Tennessee Temple in Chattanooga, Tennessee. I met Bob a few years later when I worked with his sons in the Christian school where I was the administrator.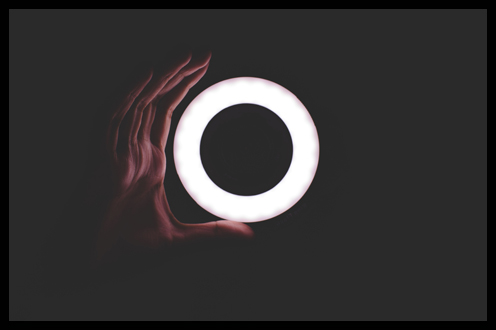 When Debby Spears attended Tennessee Temple, she had no idea about the adventure her life was about to take. It was there that she met a young preacher boy who was also attending the school and whose name was Jerry Walls. They met and fell in love and soon became husband and wife. Their life of service led them to the place where Jerry is now the pastor of one of the great churches in America, the Southside Baptist Church in Warner Robins, Georgia. He is the son-in-law of the late Bob Spears.
The other Debbie and her husband, Pastor Jim Hill, now live in Florida and are retired. They attend the First Baptist Church of Naples where Jim ministered to single adults. They go to their church service on Saturday nights and then they also faithfully watch the Southside church service online. They have greatly enjoyed Pastor Jerry's sermon series entitled "Red Letters". He has challenged all his listeners to ask the Lord to lead them to those around them who need to hear the gospel. Debbie and Jim prayed that God would use them in a specific way to reach others.
They had been reaching out to a couple, who were their next door neighbors, by inviting them to church and Christian concerts and even to dinner. Jim had spoken to the husband about the Lord during one of these events, but the conversation ended without a positive response. Sadly this man has since passed away. A few weeks after her husband died, this neighbor missed some meetings with her friends and also missed some medical appointments. This sent up some red flags and the police were asked to make a wellness call to the house. They found this lady had fallen and laid there for 2 l/2 days, unable to help herself. She was barely alive. Debbie determined intentionally to talk to her pointedly about her need for a relationship with Jesus.
The emergency room was crowded with people and since she was not a relative she could not get in to see her. Debbie prayed that God would set up a private meeting for her, and continued to try to visit the intensive care unit with hopes that she could have a meeting with her neighbor. Since she had no relatives in the area Debbie requested that she be allowed to see her. As you would expect, God worked out all the details and though this lady could barely speak she met with Debbie, one on one. Within a few minutes she gave her heart to Jesus.
Here is the circle of grace:
--Bob Spears serving the Lord in 1960
--A young girl gets saved
--Bob's daughter, Debby, goes to college and meets Jerry Walls
--Almost 60 years later Pastor Walls motivates Debbie Hill to be more intentional about her neighbor
--The neighbor gets saved
This is a situation where God's grace was at work in a special way over a 60 year span. Sometimes God cracks the door open and lets us see His grace at work in the lives of people we have ministered to during our life. More often, the things we do for Jesus have results that we will not see in our lifetime. In heaven we will be able to connect all the dots and rejoice with people touched by God through a series of events of His grace in which we had a part.
Isn't God's grace a wonderful thing?!
Roger Allen Cook
I love to write stories about God's grace. If you have a story I should consider, please contact me at:Roger.Cook@SouthsideFamily.com